Clear Linux* OS on QingCloud*¶
This tutorial describes how to create and launch a Clear Linux OS instance from the QingCloud console.
This tutorial assumes that you have completed the following configuration steps:
Your environment can run SSH to access remote Clear Linux OS virtual hosts.

You know the absolute path where the browser downloaded the file.

You have set up a user account for QingCloud and that the account is enabled and logged in to the QingCloud console. To learn more about QingCloud and setting up an account, please visit QingCloud's official website.
Select 计算>主机 (Compute>Host) in the main menu of the QingCloud console and click the 创建 (Create) option.

On the host creation page, first click the 系统 (System) option, click the Clear Linux OS icon on the far right. Click the 下一步 (Next) button to continue.

In the configuration selection interface, you can configure the number of CPU cores, memory size, and the storage backup method. For demonstration purposes, we will choose the default configuration. Click the 下一步 (Next) button to go to the network settings interface.

In the basic information setting interface, you need to enter the virtual host name and set the SSH key login method.
Create an SSH key (Optional)¶
QingCloud will now create the Clear Linux OS virtual host. You can check the state of the virtual host in the new interface.
Click the 计算>主机 (Compute>Host) buttons on the left side of the navigation bar to confirm that the current virtual host is running and has a public IP address.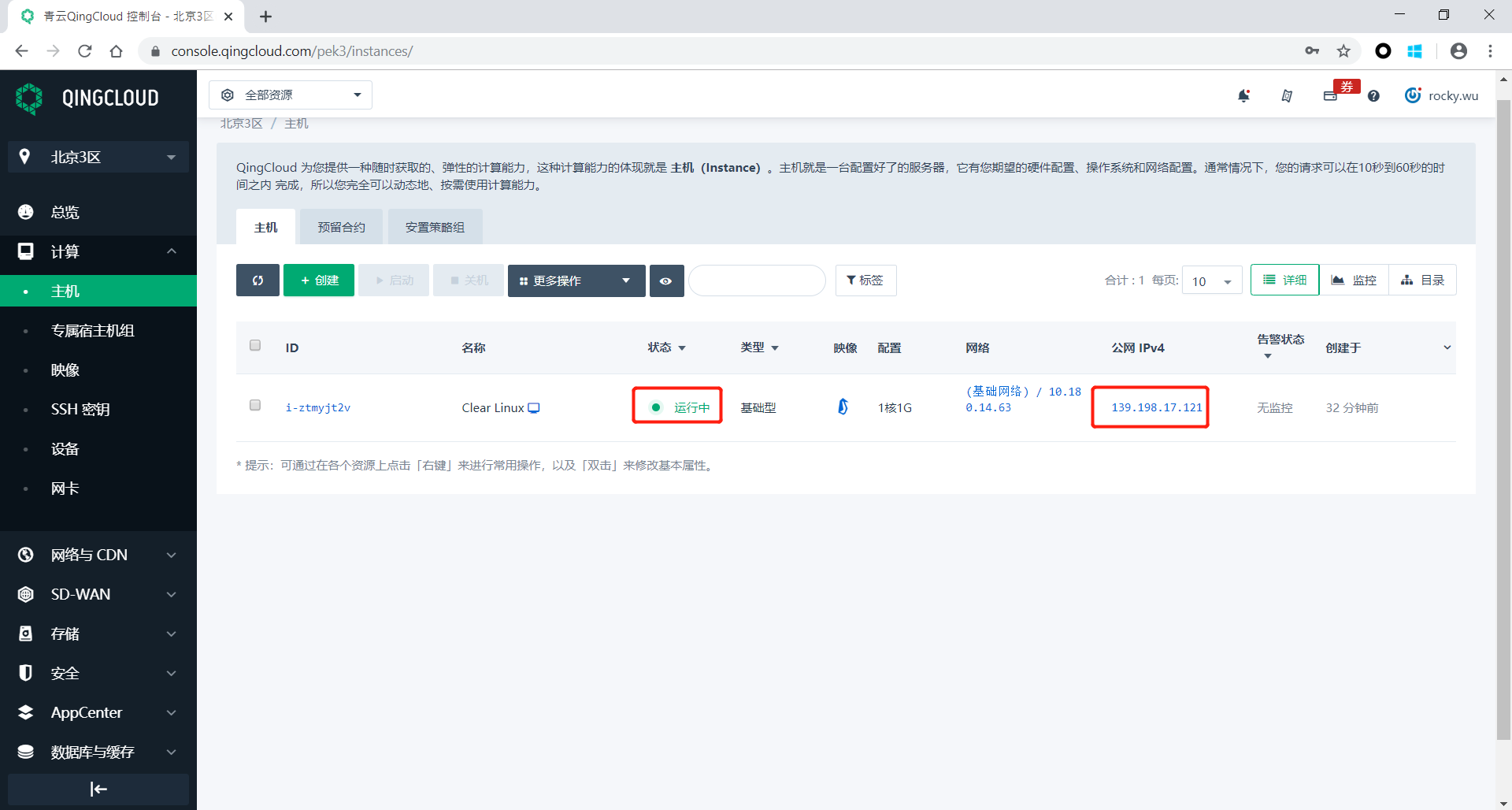 Copy the public IP address of the current Clear Linux OS virtual host and connect to it from an SSH client. Here we need to use the previously saved SSH key.

In this tutorial, the MobaXterm client is used as an example to demonstrate the login process. Check each item as shown. For the user name, we choose root. For the key, select the SSH key that was downloaded and saved to the local computer .
This section explains how to delete a Clear Linux OS virtual host created on QingCloud.
On the left navigation bar select 计算>主机 (Compute>Master), find the Clear Linux OS host you just created, and click the checkbox next to it. Select 更多操作>删除 (More Actions>Delete) to delete the virtual host.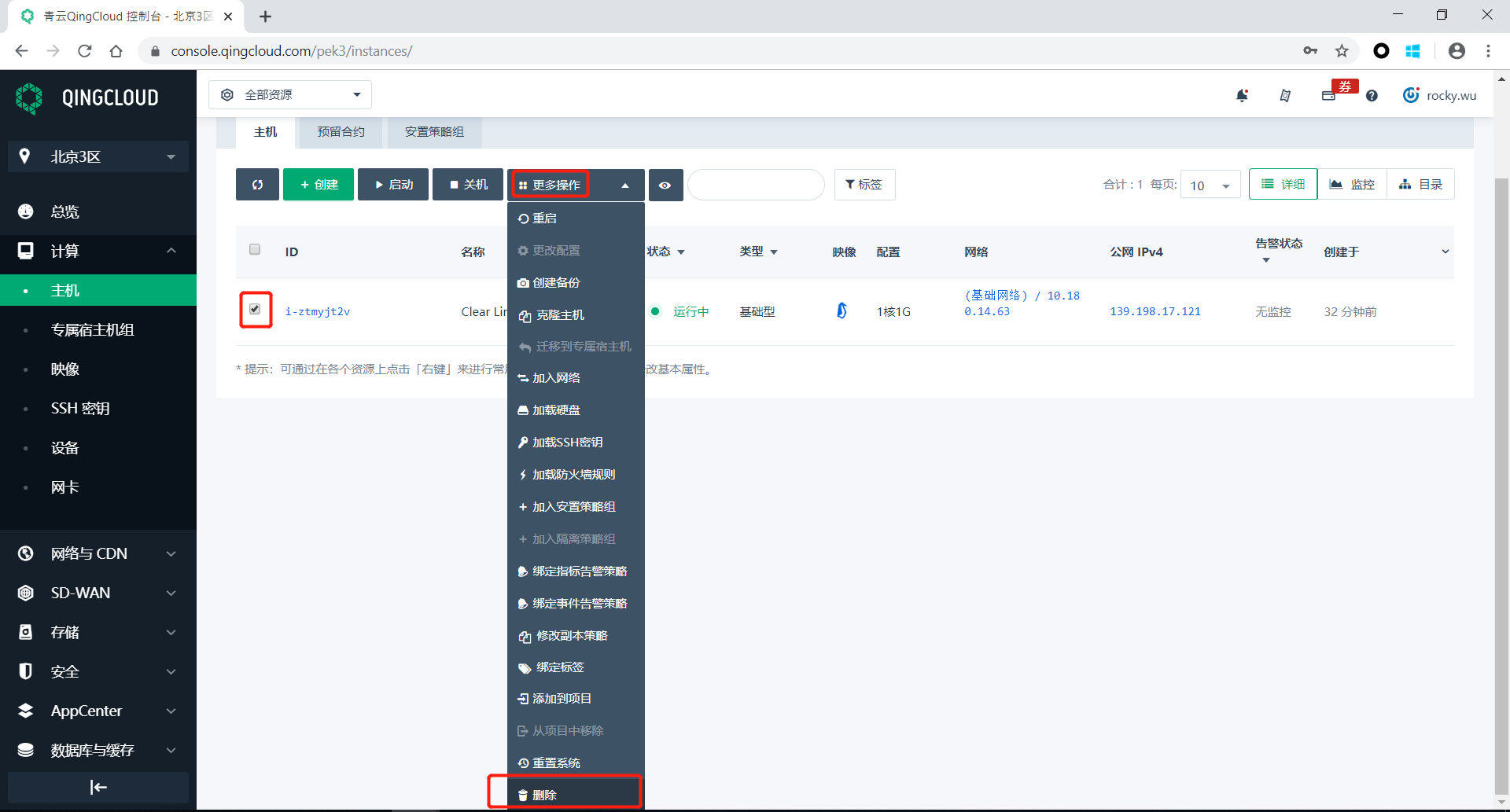 Select 网络与CDN>公网IP (Network and CDN>Public IP) from the navigation bar on the left , and then find the public IP address just applied. Select it as shown, then click 更多操作>删除 (More Actions>Delete) to delete.